Tell us about your Event
What type of event are you planning?*
Please choose an event type option
CONTINUE
Tell us more about your Event
Annual Ball
Community Event
Corporate Family Day
Easter Event
Festival
Fundraiser
Ice Breakers
Melbourne Cup
NYE - New Years Eve
Social Club Events
University Ball
Valentines Event
Workshop
Promotional Event
Children's Entertainment
Christmas Party
Engagement Celebration
Weddings
CONTINUE
More details about your event
HELP US UNDERSTAND YOUR EVENT BETTER
You may select one or more
New South Wales
Queensland
South Australia
Tasmania
Victoria
Western Australia
Australian Capital Territory
Northern Territory
International
CONTINUE
Let's create something exciting
Have you thought about a
theme?
Here is a selection of current popular themes
Christmas Theme - Festive Season Theme
Rocky Horror Picture Show Event Theme
Sport Themes for Events and Parties
Superhero Party Theme Entertainment
The Wild West Event Theme
Themed Event - Event Entertainment and Party Hire
Las Vegas Themed Event
Willy Wonka and the Chocolate Factory Party Theme Ideas
Winter Wonderland - Event Theme Entertainment
Fire and Ice - Beautiful Natural Event Theme
Food and Wine Event Theme
French Cabaret Themed Entertainment
French Theme Party Ideas
German and Oktoberfest Themed Ideas
International Cultures Inspired Entertainment
Latin America Theme – Celebrate South America
Masquerade Ball Event Themes and Ideas
Medieval Events and Party Theme and Ideas
Mexican Themed Party Entertainment – It's time for a Fiesta!
New York - NYC Party Theme
Outback Australia - Aussie Themed Events
Racing Theme Event - Horse Racing / Spring Racing Events
Arabian Nights Party Theme Ideas and Entertainment
Asian Themed Events and Entertainment
Australian Party Ideas - Aussie Events
Back to the Future Event Theme Ideas
British Themed Events - English, Great Britain, UK
Broadway Theme Events - New York Musical
Circus Theme Party Ideas
Cirque du Soleil Circus Themed Event
Fairytale Party Ideas and Event Hire
Please choose an event theme
CONTINUE
SKIP
Let's Add Some Entertainment
What would you like your entertainment to do?*
You may select one or more
Marching Band Hire
Corporate MC – Event Host, Master of Ceremonies
Fidel Castro Impersonator Performer Hire
Custom Air Brush Accessories – Event Goodies and Party Favours
GPS Team Scavenger Hunt – App-Mazing Race
Zoolander Impersonator Character Performer Hire
Zohan Comedy Character Impersonator Hire
Willy Wonka Character Performer Hire
Zidler Character – Inspired by French Cabaret
Wild West Murder Mystery Party
Wilbur Wilde Music Quiz Show – Corporate Event Games
White Rabbit Character Alice in Wonderland Impersonator Hire
Vanity Fair – The Fairest Red Carpet Theme Event Host
Unicycle Performers Circus Acts Hire
Tweedle Dee and Tweedle Dum Character Hire from Alice in Wonderland
Ukulele Workshops – Team Building Events
Trivia Nights Event Hire – Fun Events
Tricky Tram Inspectors Performers – Olden Day Tram Conductors
Tribute Bands Event Music Hire
Toy Soldiers Living Statue Performer Hire
Town Crier Character Performer Hire
Tracy Gang Murder Mystery Party – The Roaring 20s
The Grinch Impersonator Hire
The Goon Show Tribute Live Act
The Colonel Character Performer Hire
That 80s Game Show – A Trivia Night/Bingo Evening filled with Nostalgia for the 1980s
That 90s Game Show – The Ultimate 90s Nostalgia Challenge!
Team Anthem Workshop – Corporate Team Building
Sybil (Fawlty Towers) Tribute Character Performer
Sword Swallower Circus Sideshow Act
Suddenly Famous – What's Your 'Rise to Fame' Dream?
Stunt BMX Bike Trick Performer Hire
Styling Parlour Stylist Hire – Hollywood Treatment
String Quartet Event Music Band Hire
Stilt Characters for Hire
Statue Of Liberty Performer Hire NYC Living Statues
Spice Girls Themed Performance
Star Wars Characters Party Hire
Soul Brutha 1970s Disco Themed Character Host Performer Hire
Snake Charmer and Python Handler Performer Hire – Exotic and Elegant
Sir Les Patterson Australian Character Impersonator Performer
Silly Security Guard Door Greeters Performers Hire
Silent Disco Hire – Music for Festivals, Parties and Functions in Australia
Silent Team Building – the New Corporate Workshop Solution
Showgirls Cabaret Dancers Hire for Corporate Events
Shoe Shiners for Event Hire – Leather Polisher, Shoe Shiner Act
Sherlock Holmes Character Impersonator Performer Hire
Seymour Fame Glamour Character Host Hire
Screaming Fans Hire – High Energy Welcoming Entertainment
Senor Jalapeno the Mexican Character Performer
Scoops McGee Paparazzi Performer Character Hire
Santa's Helpers Hire for Christmas Events and Party Hire
Santa Claus/Father Christmas Hire for Promotion, Corporate Events, Private Functions
Salvador Dali Impersonator Character Performer Hire
Russian Themed Dancers – Traditional Russian Folk Dancing
Ringmaster Circus Hire Performer for Events
Roller Girls Performer Hire
Red Carpet Hire for Holllywood Themed Events
Queen of Hearts Alice in Wonderland Character Impersonator Hire
Queen Impersonator Character Performer Hire
Puppet Shows for Children's Entertainment
Promotional Performers for Brand Activations
Prince Impersonator Pop Icon Performer Hire
Professional Entertainment Coordinator
Meet a Real Mermaid Princess – Premium Water Events Entertainment Hire
Playboy Bunniez Jazz Show Performers Hire
Pirates Characters Hire for Party Entertainment
Pirate Pursuit Corporate Team Building Games
Penguins Character Performer Hire
Personalised Poetry Performance by Character Impersonators
Paper Boys Character Performer Hire
Paparazzi Performers Hire – Highly Popular
Pandemonium at the Prom 1980s Murder Mystery Party
Outback Characters Performer Hire for Australian Themed Events
NYC Watch Seller Character Performer Hire
On Site Photo Printing – Event Photos in Minutes
Murder on the Dancefloor 1970s Disco Murder Mystery Party
Murder Mystery Private Party Games
Murder Mystery Corporate Team Building Games
Murder in the Hollywood Hills Murder Mystery Party
Murder Mansion Murder Mystery Party
Mrs Claus Christmas Hire Standalone or with Santa Claus Hire
Mr Tails Contact Juggler Circus Skills Character Performer Hire
Mr Frost Character Performer Hire
Monty the Monkey – Cheeky Man-Monkey Circus Character
Mirrored Man Character Hire – Unique Event Entertainment Idea
Mona Littlemore Bond Girl Character Performer Hire
Mirror Selfie Booth Event Hire
Mini Me Villain Character Impersonator Performer Hire
Mime Marcel Marceau Impersonator
Mime Artists Performer Hire for French Themed Events
Michael Jackson Impersonator Character Performer Hire
Martini Glass Girl Cabaret Burlesque Character Hire
Marilyn Monroe Impersonator Character Performer Hire
Magicians Hire for Event Entertainment
Manuel (Fawlty Towers) – Tribute Act Performer
Magician Illusionist Stage Show for Events
Magic Skills Workshops – Team Building Events
Mad Hatter Alice in Wonderland Character Impersonator
Lurch Impersonator Character Performer Hire
Lord Gorgeous and Lady Lovely Performers
Living Tables Performer Hire for Event Entertainment
Liza Minnelli Character Impersonator Hire
Living Statues Performer Hire
Liquid-Nitrogen Ice Cream/Gelato for Event Hire
Liquid Nitrogen Gelato Workshop
Les Deux Mimes Character Hire for French Themed Events
Leprechaun on St Paddy's Day – Irish St Patrick's Day Entertainment
Laurel and Hardy Impersonator Performer Comedy Duo Hire
LED Dancers – Glow in the Dark Entertainment
Laser Shows and Laser Man Event Entertainment Hire
Kylie Minogue Tribute Show
Keith "Teeth" McVitty Character Host Performer Hire
Jumping Castles Hire for Children's Parties
Kath and Kim Impersonator Hire – Iconic Australian Duo
Juggling to Succeed Workshops – Fun Corporate Team Building
Jugglers Circus Performers Hire
Jean Darme French Character Performer Hire
Jaws James Bond Villain Impersonator
Japan Taiko Drummers for Japanese Themed Events Entertainment
James Bond Impersonator Character Performer Hire
James Dean Impersonator Character Performer Hire
Jack Sparrow Impersonator Character Performer Hire
Jack Caddy Celebrity Golfer Character Performer Hire
iPad Magic – Magic of the Future
Interactive Shadow Puppet Promotional Entertainment
In Killer Company – A Unique Way to Solve a Murder Mystery
Impersonators Hire for Events and Entertainment
Humphrey Bogart Impersonator Performer
Ice Sculptures/Carving For Events
Hula Hoop Circus Performers
Hollywood Scandal Murder Mystery Party
Hollywood Icons Impersonator Character Performer Hire
Hoax Mafia Hit/Fake Mafia Hit Prank Party Idea
Hoax Waiters/Fake Waiters Character Performer Hire
Mariachi Band – Three Amigos Mexican/Latin Live Music
Character MC – Not Your Average Master of Ceremonies
Hippies Character Performer Hire
Flower Crown Workshop – Bridal Shower Idea
Haunted Horrors Murder Mystery Party
Hanz Fondelle Character Host Hire
Haka Dance Hire – Traditional New Zealand War-Cry
Gypsy Music Band Performers
Groucho Marx Character Impersonator – Marx Brothers
Grave Digger Character for Halloween Parties
Green Screen Magic Photo Booth Event Hire
Fawlty Towers – Gourmet Night Tribute Show Experience
Gold Award Statues Performer Hire for Awards Nights
Glow Shows Performer Hire – Fire Twirler Alternative
Gladiator Character Hire for Roman Themed Events
Gingerbread House Building Workshop for Children's and Christmas Parties
Horse Racing Theme Band – Giddy Up
GIF Photo Booth Rent – Event Photo Booth Hire
Giant Pop Out Novelty Cake Surprise
German/Bavarian Characters for Oktoberfest Themed Events
Geisha Girls Character Performers for Japanese Themed Events Entertainment
Gangsters Characters for 1920s Theme Event
Futuristic Android Magician – Science Fiction Meets Magic
Game Show LIVE Fundraiser Event
Funny Fake French Artist
French Themed Entertainment
Freeze Action Photo Booth Hire
Freddie Mercury Impersonator Performer Hire
Frank-N-Furter Impersonator Hire from The Rocky Horror Picture Show
Fortune Tellers/Tarot Readers Hire
Fishermen Asian Adagio Performers
Flairing Bartenders and Cocktail Artists
Fire Twirlers Event Performer Hire
Final Furlong Arcade Game Hire
Fembots Science Fiction Themed Character Hire
Fawlty Towers Impersonators – Fawlty Catering
Fairytale Fiasco Murder Mystery Party
Face Painters Hire for Children's Entertainment and Promotional Events
Event Theme Styling – Consult With Us
Event Voice Over Artist Hire – Elevate your Event with Excellency
Event Snacks and Treats – Premium Delicious Munchies and Sweets Hire
Event Photographers Hire – Professional and Reliable
Event Entertainment at The Big Group Venues
Event Entertainment at Red Scooter
Event Entertainment at Bellevue Hotel
Enchanted Fawns – Beautiful Characters of the Enchanted Forest
Elvis Impersonator Performer Hire
Elf-arazzi – Christmas Elf Paparazzi Characters
Elsa Character Impersonator – Snow Queen from Frozen
Edward Scissorhands Character Impersonator Hire
Easter Bunny Hire for Easter Events
Drunk Santa Performer Hire – Adults Only Christmas Fun
Drag Queens Performer Hire
Dracula Character Impersonator Performer Hire
Dr Evil Character Impersonator Performer Hire
Dr Phil Impersonator Performer Hire
Doorman Event Welcoming – Entrance Entertainment
Don the Fruiterer Character Performer Hire
Doc Brown Character Impersonator Hire
DJ Hire for Parties and Events Entertainment
Dick Deveroux Character Host Hire for Events
Disco Dan Character Performer Hire for Disco Themed Events
Death at the Diner Murder Mystery Party
Daniel Tusia Professional Actor, Host, Performer, Events Management and Consultant
Daniel Tusia Event Character Host
Dame Edna Impersonator Performer Hire
Dancers Event Performance – Premium Entertainment
Crocodile Dundee Impersonator Hire – Aussie Icon
Crepe Expectations – Original Comedy Dinner Theatre Show
Creative Flower Crown Crafting – Corporate Family Day
Crazy Chef Character Hire for Event Entertainment
Cowboys Characters for Wild West Themed Events
Court Jester Character Performer Hire
Corporate Trivia Night Game Show LIVE
Meet a Dinosaur – Corporate Family Day Hire
Action and Stunts LIVE – Corporate Stage Show
Corporate Drummers Performers Hire – Events Music
Contortionists for Circus Themed Events
Commedia dell'arte Traditional Italian Theatre Character
Comic Waiters Performer Hire
Comic Fortune Teller Character Performer Hire
Comic Umpires Characters
Cocktail Making Workshop – Learn to Make Delicious Cocktails
Clown Chefs Character Performer
Cirque De Fruit Event Entertainment
Adagio/Acrobatics Acts for Events
Circus Workshops Team Building
Circus Characters for Corporate and Private Events
Circus Clowns Hire for Corporate and Private Events
Cigar Girls Character Hire for Events
Christmas Elves Hire for Christmas Events
Christmas Carollers – Bring Festive Musical Joy
Christmas Capers Murder Mystery Party
Lion and Dragon Dancers Hire – Chinese/Lunar New Year Festival Entertainment
Cheerleaders – Premium Entertainment
Cheese Matching Workshops – Creative Workshop Idea
Charlie Chaplin Impersonator Hire
Caterpillar Character – Alice in Wonderland
Casino Nights Hire for Event Entertainment
Casino Girl Host Performer
Carmine Character Host/MC Hire for Corporate and Private Events
CarMan Miranda Character Performer Hire
Caricaturists Artist Hire for Events
Candy Tray Girl Hire – Beautiful and Delightful Entertainment
Caribbean Cruise Murder Mystery Party
Cancan Dancers – French Cabaret
Cabaret Acts Performers Hire
Burlesque Performance Event Entertainment Hire
Bubble Magician for Festivals and Children's Entertainment
British Guards Impersonator Character Hire
Bookies Character Hire for Bent Bookies Events
Borat Character Impersonator Hire
Bond Girls Character Hire for James Bond and Casino Nights Events
Bollywood Dance Hire – Traditional Genuine Indian Dancers for Event Hire
Bogus Bookies Horse Racing Event
Blow-Up Photo Booth Event Hire
Body Painted Characters and SFX Design Artist
Bingo Time Machine – Trivia Night Meet Bingo and Nostalgia
Biggles Character Impersonator Hire
Big Tony 1920s Gangster Character Hire for Event Hosts
Bespoke Flashmob Dancers – Premium Flashmob Dance Show
Belly Dancer Performers Hire for Arabian Themes
Bella Ballerina Performer Hire
DIY DJ and Music – Beat Brix
Beetlejuice Character Performer Hire for Horror and Halloween Events
Bathing Beauties Summer Character Hire
Basil (Fawlty Towers) – Tribute Act Performer
70s Retro Quiz Show – Fun Corporate Games Feat Barry Morgan
Bands and Musician Hire for Events
Ballerina in a Bubble – Unique Event Entertainment
Balloon Modellers Hire for Children's Party Ideas
Austin Powers Impersonator Character Performer Hire
Audrey Hepburn Impersonator Character Performer Hire
Arnold Schwarzenegger Impersonator Character Hire
Arabian Themed Character Hire
Ancient Aztec Warrior Characters
Alice Character Hire Alice in Wonderland
Alan from the Hangover Character Impersonator
Ali G Character Impersonator Hire
Airline Pilot Character Hire
Aerialist Performer Hire for Event Entertainment
Addams Family Character Impersonator Hire
Action Squad – Team Building Action Film Workshop
007/James Bond Characters Hire
CONTINUE
Tell us more about yourself
LET US KNOW HOW WE CAN GET IN TOUCH WITH YOU
Please verify that you are not a robot.
THANK YOU FOR SUBMITTING
AN ENQUIRY WITH US!
Want to tell us a bit more about
your amazing event?
CONTINUE
Based on the information you submitted,
we have put together some entertainment ideas.
VIEW ENTERTAINMENT
THANKS FOR SHARING!
What time would you like your entertainment to begin and finish?
Let's take your event to the next level!
Would you like to enquire about further event services?
You may select one or more
Please verify that you are not a robot.
THANK YOU FOR SUBMITTING
YOUR EVENT DETAILS WITH US!
END
Based on the information you submitted,
we have put together some entertainment ideas.
VIEW ENTERTAINMENT
Start

Step 2

Step 3

Step 4

Step 5

Step 6
Want to speak to us instead? Call Now 1300 261 545
*These fields are required
You can do more than just have fun…
Here at Applause Entertainment, we are always for snazzing up an event, whether it be a small-scale party, or a large corporate event. So today, we are going to talk about some ways in which you can enhance your corporate events – not just by hiring entertainment, but to boost your creativity ideas for whole event concepts. Get those idea synapsis firing! End of year is coming up, and it's the perfect time to use some of these ideas.
One of the first, most beneficial events that you can hold, is to get your office – whether it's just one branch, or across all branches – to get together for an event with charitable benefits. It may seem counterintuitive – isn't the teambuilding supposed to be about the employees? Aren't you always telling us to appreciate our workers? Why are we sending them out to do more work? – but the truth is, getting a bunch of people who are always working with each other to then work together for other people can be extremely rewarding. Not only does it promote the usual teambuilding benefits, such as opening communication channels and give a new perspective on problem solving, but it is encouraging a sense of community cohesion amongst the employees, and the wider community. It may create awareness for issues and problems right in their backyard that they never realized existed, and by hitting a solid goal and seeing the results not only in themselves, but for those around them, the sense of accomplishment can be enormous.
So what are some charitable ways in which teambuilding can occur? One suggestion can be to help out local homeless shelters, or kitchens. These places always need extra hands to help, and by adding competitive elements to simple tasks such as the upkeep of those shelters (eg. Who can pass a "Boot Camp Sargent's" inspection?); preparing the food; help with gardening, it promotes problem solving and group cohesion. A great addition to this, would be to take photographs or film the process, so that the participants not only have memories of themselves giving back to the community, but it can even be teaching aids for those with strong initiative.
Another idea, a delicious idea, can be cooking classes. Now, this is a great idea because often workplaces don't necessarily bring out the chef in everyone – sure, you may notice that someone's been bringing delicious smelling lunches, or someone's triple choc threat cookies are inarguably the best in the building – but cooking classes give people the chance to show another part of themselves.
Cooking can be fun, it can be playful, and so they can be great ice-breakers, but anyone who watches Masterchef, Iron Chef, or has stood in front of a stove before can tell you: getting it to be amazing is a skill. Fortunately, these skills are completely learnable! Group cooking classes are great, because if someone is much more skilled than another person, they can be encouraged to share their knowledge and help others out, and if someone isn't as familiar with all their spices, this sort of team building event can teach them to ask for help when they're out of their depth, but to also look around them and try to learn from the example of others. Most importantly, cooking classes' skills that are useful outside of the office, yet completely transferable inside the office: time management, task prioritizing, not to mention totally being able to nail a crème brulee for Tuck-in Thursdays!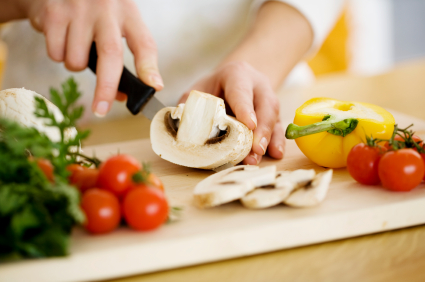 Speaking of transferable skills, there's also juggling classes. Far from being a silly romp to throw and catch balls, juggling team building classes can actually be the path seldom taken, but one that nonetheless leads to amazing self-discovery. Many people probably haven't tried learning how to juggle, or if they had, they didn't really learn it properly. The few who can juggle, know that it takes practise but also a specific determined mindset to master juggling. The really interesting thing about a skill-based teambuilding workshop, is that often participants begin either with reluctance, negativity, or simply refusing to believe that they can achieve what is seemingly an impossible task set to them. Even more likely is that after initial failure, where the participant's optimism may begin to dwindle, they begin to think about giving up.
The difference between a workshop that discourages trying after failure, and a well-conducted workshop by professionals who not only have the skill being taught, but understand the fundamental goals behind teambuilding activities, is that all the negative outcomes listed above are then used to help the participant understand themselves. Instead of superficially repeating "just try harder!" or being condescending towards those who don't want to participate, a well-crafted workshop can be instrumental in changing a person's mindset, turning it inwards to let them really examine themselves. If you have a team where not everyone is capable of self-motivation and discovery, workshops such as juggling workshops can actually train them to slowly become those kind of people. In a similar way to cooking classes, juggling workshops provide not only an external skill, but actually transfer skills that participants will find useful in the workplace. It's like the adult version of children's learning games and programs – both fun, and educational.
No matter what you are doing, it is always important to set your goals. What do you want to achieve from this event? Remember, this is an end-of-year party as well as corporate teambuilding, so you want the participants to enjoy themselves. The ideas that we've listed above may not necessarily translate to what you and your company needs. Similarly, you need to understand your people! Some events call for extroverted engagement, and you may have an office with half outgoing types, and half introverted types. Think about how you can cater to these personalities, because there's no point forcing people to enjoy themselves – it just won't happen.
So, time is ticking away! Has this helped you get your ideas flowing? Did it help you see things from a different perspective? If so, you need to do your bookings NOW, because while your ideas may be unlimited, free calendar dates are not!